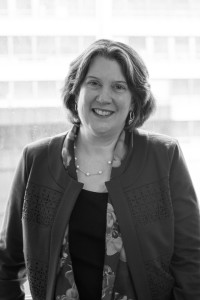 Ellyn Caruso Founder & Creative Director of CarusoPR a division of Caruso Communications LLC.
Ellyn brings more than 23 years of public relations experience developing programs and crafting content to market B2B, B2C and non-profit brands. She is passionate about bringing stories to life and delivers persuasive marketing and public relations programs that help organizations of all sizes achieve their goals.
Ellyn is a third generation communications professional who has held positions in PR agencies, corporate and non-profit organizations. Plus, for over 12 years, she ran a successful independent public relations consultant before launching the boutique firm in 2009.
Ellyn consistently produces winning strategic plans, creative campaigns, compelling collateral and digital pieces that drive results and deliver complex concepts to target audiences. Ellyn has provided hands on communications counsel to companies of many sizes and industries throughout the U.S. and internationally. She has had a focus on professional business services, associations and non profits as well as other B2B clients.
An experienced public relations counselor, Ellyn built CarusoPR, a dynamic Chicago boutique and division of Caruso Communications LLC  to embrace collaboration across a multitude of communication specialities to provide mid-to-small size companies and organizations with big agency PR talent and services at approachable rates. She developed a stellar team that are held to high standards and ethical practices. She and her team of outstanding creative group work seamlessly together thinking outside the box as they keep a keen eye on clients audience and core messages.
Ellyn leads the charge with innovative ideas embracing new technology and keeping pace with the many new challenges and opportunities available with today's communications.
Ellyn is a member of the Public Relations Society of America, (PRSA), Chicago Chapter of PRSA, Publicity Club of Chicago (PCC) and the Chicago Interactive Marketing Association (CIMA), Built in Chicago, City Club of Chicago and the Professional Women's Club of Chicago (PWCC).
Ellyn holds a Bachelor of Arts degree from Marquette University, Milwaukee, Wisconsin. She earned a certificate in Master Grant Writing from the University of Illinois, Chicago.
Ellyn is the proud parent of three adult sons and lives with her husband, attorney Carmen Caruso in Chicago.
Innovative Entrepreneur, Ellyn Caruso, concept developer took on the 2014 Good Money Challenge Social Innovation Competition where enterprise meets innovation. Ellyn was named a Finalist and had an opportunity to participate in alive pitch where she and her team earned an honorable mention. Ellyn continues to lead the product development incorporating a major public education program and innovative program to support adults with learning disabilities. Watch for more updates.